What kind of pine tree is it? My wife, Peggy, put together this spreadsheet that prints on a single sheet of paper, so she can fold it and carry it with her in the wilderness to identify evergreens. She's always counting needles and examining pine cones, pointing out differences to me.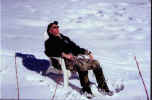 Dead Tired !!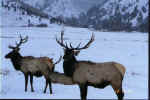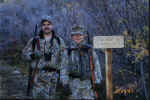 Full of hope for a late season buck.


Big 'J' and our boy Buddy!!

A great morning for a big Bull !