G-7 Colorado Billie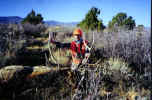 BARETOP BULL

Peggy's first ever Turkey!!

93 Lbs. !!!!!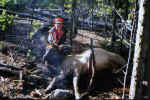 Peggy's Muzzleloader Cow Elk

BARETOP Bull

WYO #15 Shiras Moose

Dad's Utah Moose

BARETOP Bull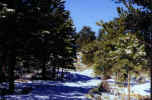 33 Yards!!

Eric with my '05 Wyoming Bull

When applying for a non-res. draw tag, it is best to look for units/states that offer lengthy bow seasons and other weapon options later in the fall season. This Idaho 3x4 Muley was harvested in the bow season but I could have came back later in the fall and hunted rifle season too.

Don's BARETOP Ram